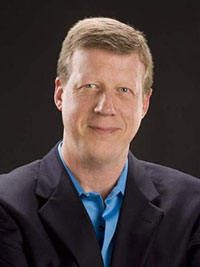 Paul has a lifelong dual major in both finance and technology. He's a Wharton MBA and a professor at Pepperdine University with a dark side – he's worked in entertainment for many years. Paul was an executive at Giant Studios and was involved with Avatar, Lord of the Rings, The Hobbit, Planet of the Apes, Tintin, Warcraft, and other movies and games. Paul was instrumental in acquiring the intellectual property that led to Giant's sale to James Cameron after Avatar.
He's also the creator of EZ Numbers, the leading financial projections software that has raised over $1 billion for thousands of startups.
Paul is active now in virtual and augmented reality and is currently a consultant on two TV shows: "Mayne vs. Shark" which is Discovery's Shark Week special this year, and A+E's "Project Blue Book" a scripted series that will premiere in January, 2019.
Paul is one of ten trial participants in one of the first FDA and IRB approved longevity trials, with the goal of regrowing the thymus gland.
---